iMac 27 inch vs iMac 24 inch
Within the iMac range there are two screen sizes, which means two different designs and two types of processors. Let's look at the 24-inch iMac and the 27-inch iMac.
24-inch iMac range
Starting with the 24-inch iMac, surely the first that comes to mind when wondering what iMac to buy. It is the most recent model of all as it has a brand new innovative design. It is thinner than ever, available in several different colours, and comes with new accessories. Plus, it has Apple's M1 Chip, the first processor created by Apple for the Mac and that completely redefines power, efficiency and performance. You can find out much more about this iMac in the following article. There are two different models in this range:
iMac 24-inch with two ports
This model is the most basic iMac but no less powerful for that. It has all the power of the M1 Chip with 7 GPU cores. This 24-inch iMac comes with 256GB of storage as standard, which, of course, you can expand through special configuration. The same can be done with the RAM: it comes with 8GB, which is configurable up to 16GB.
Thanks to the power of the M1, this iMac is perfect to use for the most basic tasks as well as the most demanding ones such as video editing, using multiple Apps at the same time, etc. The M1 Chip can do it all!
iMac 24-inch with four ports
The next model to consider when deciding which iMac to buy is the 24-imch iMac with four ports. How is it any different from the previous model? This iMac has four ports on the back instead of two. There are 8 GPU cores instead of 7, and the built-in keyboard has Touch ID - without a doubt, the most comfortable way to unlock the Mac and enter passwords.
This 24-inch iMac with four ports comes with a 256GB or 512GB as standard, configurable up to 2TB. Its RAM memory is also 8GB, expandable up to 16GB.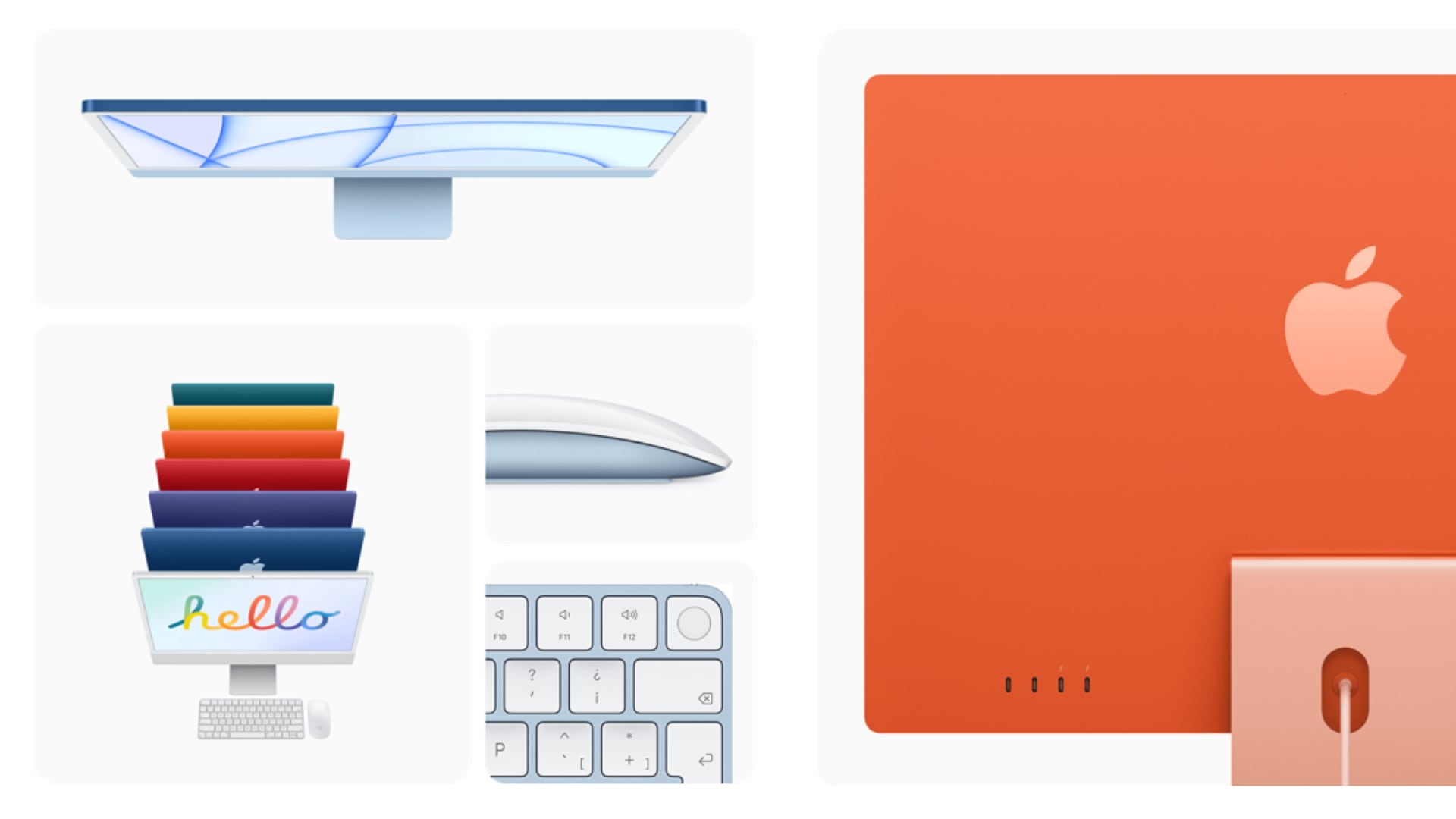 27-inch iMac range
The iMac with a 27-inch screen is the most professional and powerful. All 27-inch iMacs have a dedicated graphics card (on the M1 Chip it is integrated into the processor). Whichever you choose, they are the best for the most professional tasks. We are talking about video or photo editing at an ultra-professional level, heavy graphic tasks, creating video games, making TV shows, architecture programs, etc. For the 10% of the population that uses the Mac like no one else.
Its design is more traditional and somewhat thicker. It has larger fans to cool the heat that your Intel processor may produce with such complex tasks. Which 27-inch iMac should you buy? Three models are available:
27-inch iMac with 3.1GHz processor
This iMac has a 3.1GHz six-core Intel Core i5 processor. An 8GB RAM, 256GB storage and a 4GB dedicated graphics card. Regarding a possible future expansion, this 27-inch iMac model could be upgraded to 128GB of RAM. It is not possible to configure it with a different processor or change the hard disk capacity.
27-inch iMac with 3.3GHz processor
This iMac model has a 3.3GHz six-core Intel Core i5 processor. An 8GB RAM, a 256GB SSD configurable up to 2TB and a 4GB graphics card of a superior model to the previous one. This iMac differs from the previous model in that you can add a more powerful processor and more storage.
27-inch iMac with 3.8GHz processor
It is the highest-quality iMac of all. It incorporates a 3.8GHz octa-core Intel Core i7 processor. An 8GB RAM, a 256GB SSD and an 8GB graphics card. It can be configured with 128GB of RAM, 8TB of hard disk and an even more powerful 10-core processor.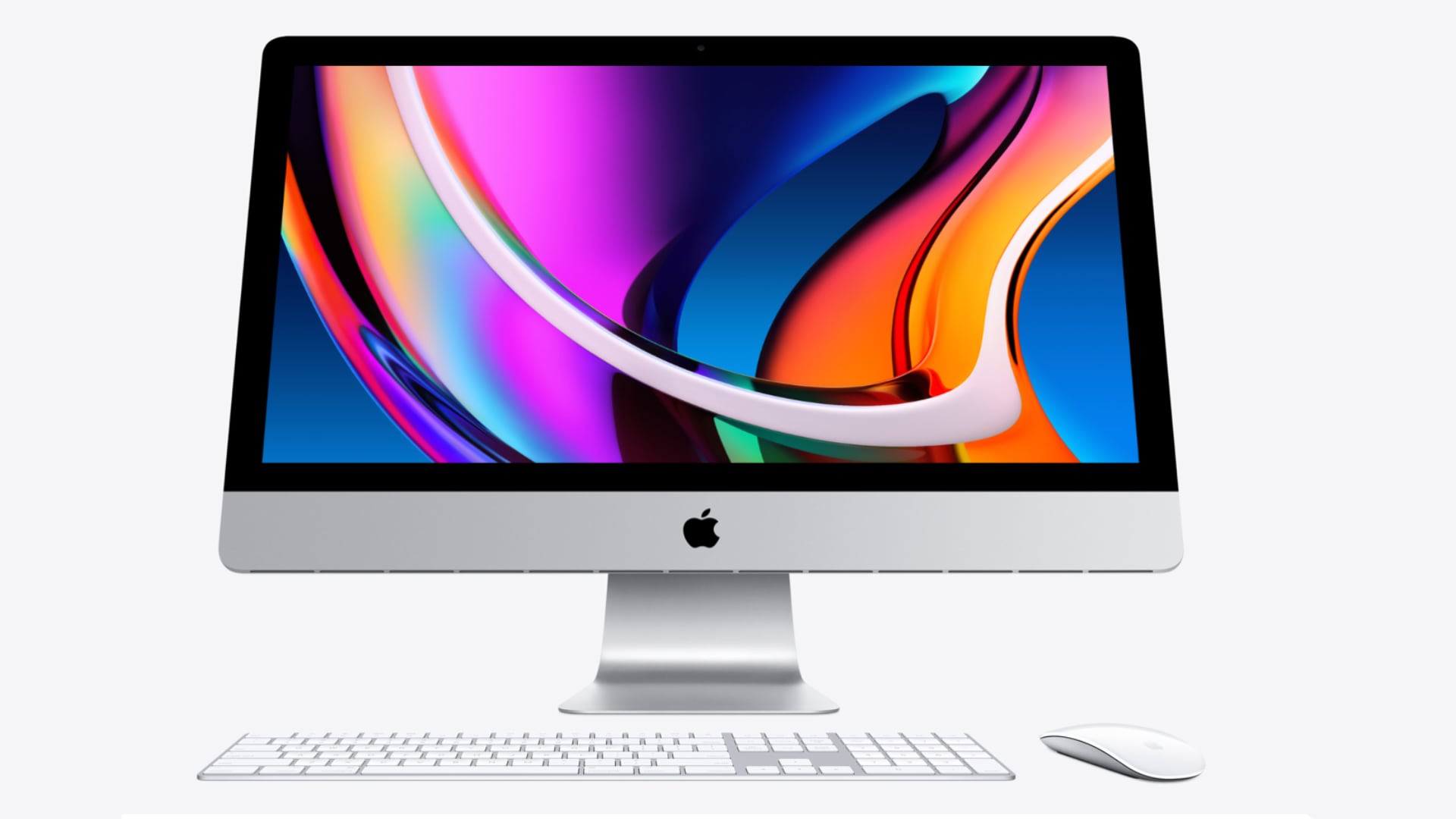 So? Which iMac should I buy? Which is the one for me?
There are plenty of reasons why the 24-inch iMac should be your next iMac. It has a trendsetting new design, Apple's most powerful processor, and more useful accessories than ever. You just have to choose the storage you need...and enjoy!On the other hand, the 27-inch iMac is for people who need to work directly with Windows or do graphics-intensive work that needs a dedicated graphics card.
Do you have any more questions? Surely our point-by-point comparison table can help you decide which is the most suitable iMac for you. We look forward to seeing you in our iSTYLE stores. Read to know more about the new M1 Apple iMac here.