7 colors, new design, True Tone, an unbeatable camera, the best sound on a Mac… these are just some of the features that these new iMac have incorporated waiting to surprise you.
New technology
The M1 Chip has come to iMac. And what joy! Thanks to the incorporation of the M1 chip in the new iMac 2021, we can enjoy a redesign. It allows the internal components to be smaller, so iMacs are thinner and with finer edges. Incredible energy efficiency, performance never seen before, thanks to macOS Big Sur you can do all your tasks in a much faster and more fluid way. You are about to discover a new experience!
M1 chip performance
Up to 85 percent faster CPU performance, so now you can export your favorite video projects to iMovie faster than ever. You can also easily work with photos up to 100 megapixels in Lightroom. The GPU performance allows you to do editting in real time or add complex filters to your photos in an instant, isn't that impressive?
New colors
Can you imagine having a Mac to match the color of your iPhone? Or your iPad? Now, thanks to the new iMac it is possible. What color do you have your Apple device? Light blue (reminiscent of the color of the iPad Air), navy blue (very similar to the iPhone 12), orange (remember the coral color of the iPhone XR?), purple and the classic silver for everyone.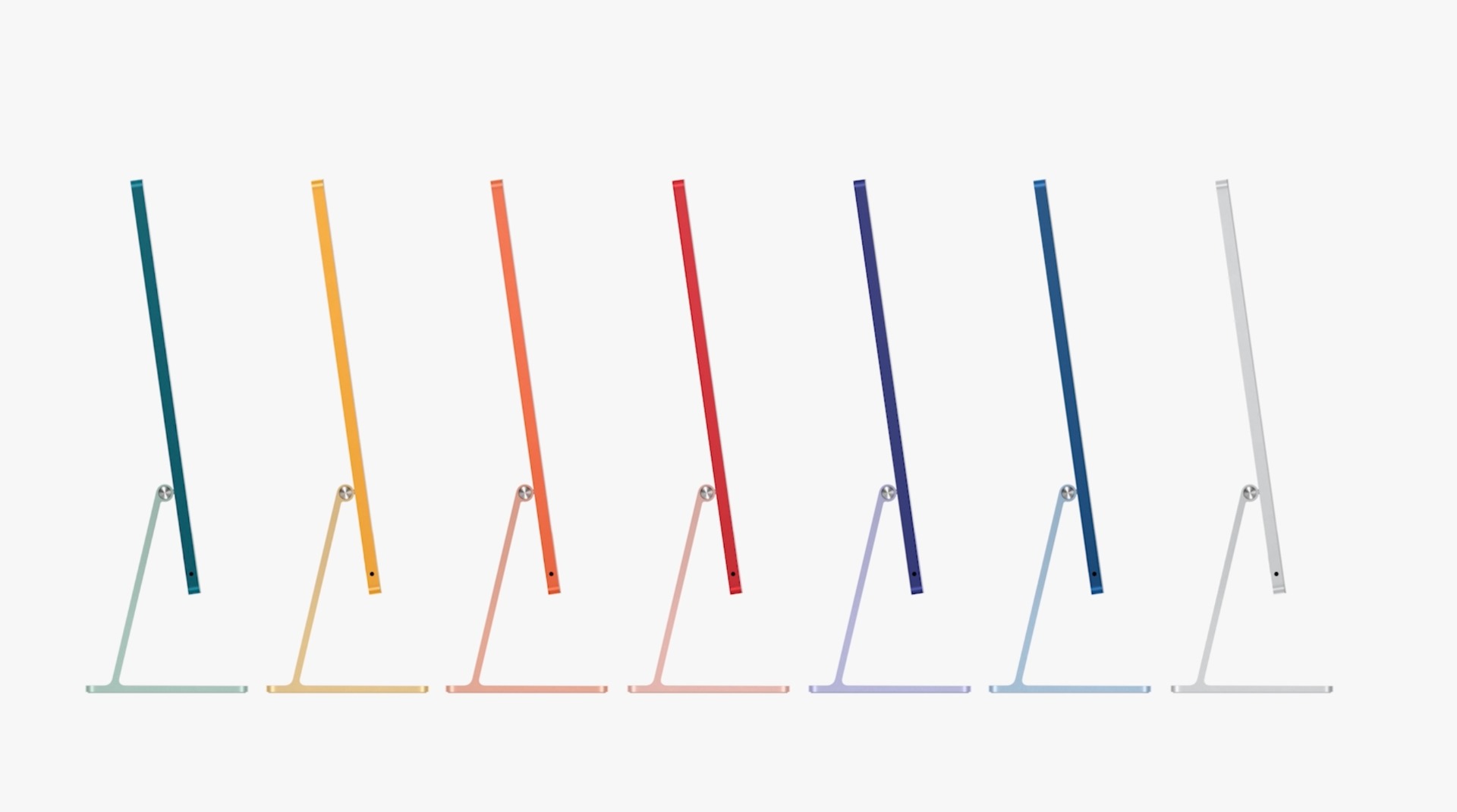 The new iMac brings a surprising design
If you have been surprised by these new colors, wait until you know the new design. The iMac 2021 is much thinner than previous models and has squared edges. It features a slimmer and more compact design that is noticeable from all angles. Thanks to the M1 chip, it is reduced in size compared to the previous generation, allowing the iMac's side profile to practically disappear. The much more compact design reduces the size of the iMac by 50 percent. You can place your iMac in your favorite corner!
24-inch Retina display
The new iMac features a large 24-inch 4.5K Retina 2 display with narrower edges and 11.3 million pixels. With a wide P3 color range and over 1 billion colors, plus 500 nits of brightness, images are more vivid and sharp. This new display screen also features True Tone technology, which automatically adjusts the color temperature as the environment changes for a more natural viewing experience. Plus, the new iMac's 4.5K Retina display has an industry-leading anti-reflective coating for comfort and readability.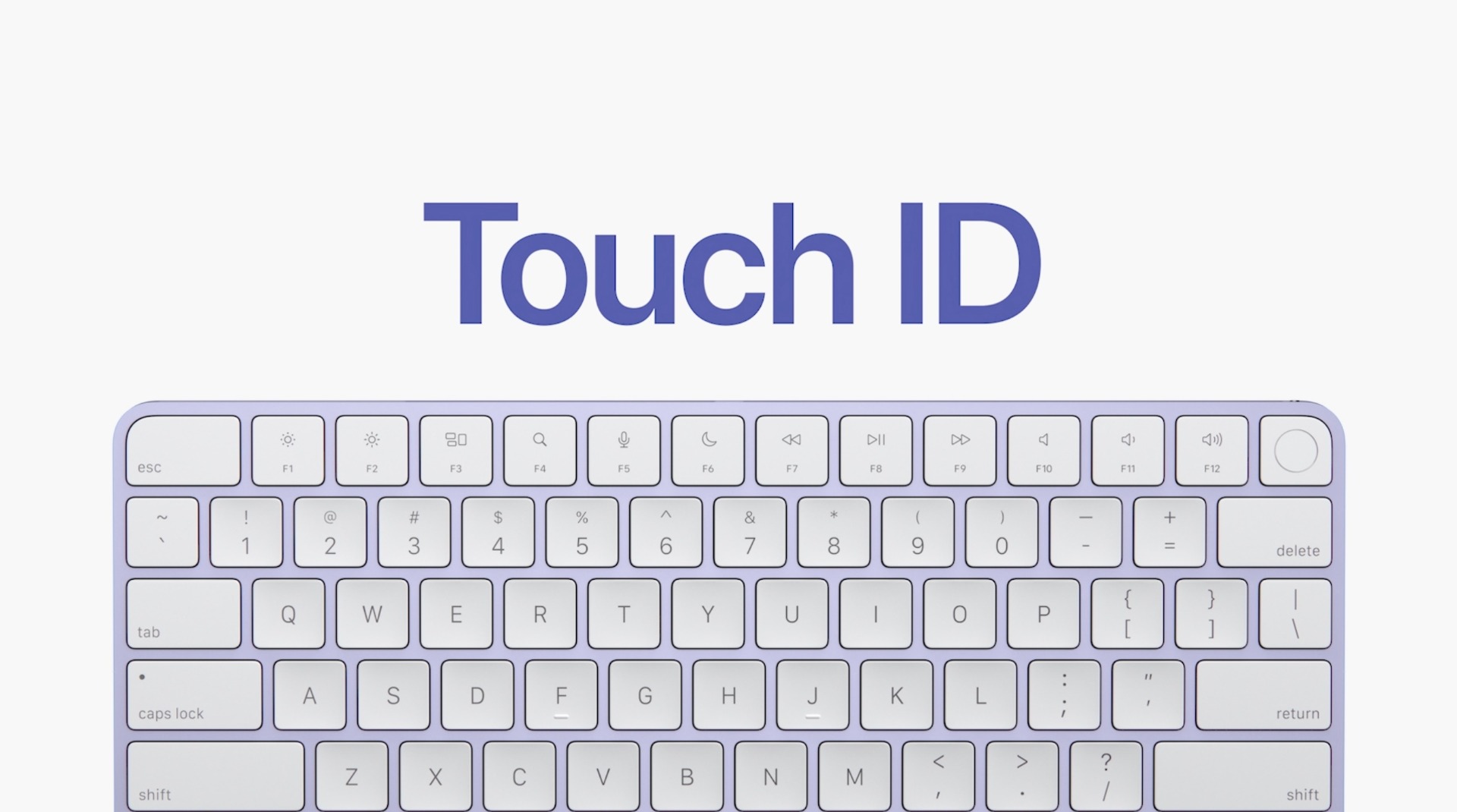 Colorful accessories
The new iMac comes with incredible accessories that will become your favorites in a second... Magic Mouse, Magic Trackpad and Magic Keyboard in the same colors that perfectly match with your Mac.