its magic and uses one Mac as a second wireless screen.

Same Apple ID and Wi-Fi network
Imagine you want to duplicate your Mac screen, and you end up doing it on your co-worker's screen. Phew! What a difficult situation. macOS Monterey thinks of everything, and to prevent this from happening, you'll need to have the same Apple ID on both Macs and be on the same Wi-Fi network.
Compatible Mac model
For a stable connection with high-quality images, the macOS Monterey's feature of using your Mac as a second screen for another Mac requires an advanced Wi-Fi and Bluetooth antenna. Therefore, you will need one of the following compatible Macs:
Steps to use your Mac on an external screen
If we already have everything in place that we've seen above, here are the steps to use your Mac as an external screen for another Mac:
Step 1 - On the "main" Mac go to System Preferences> Displays
Step 2 - Click on Add Display and select the other Mac.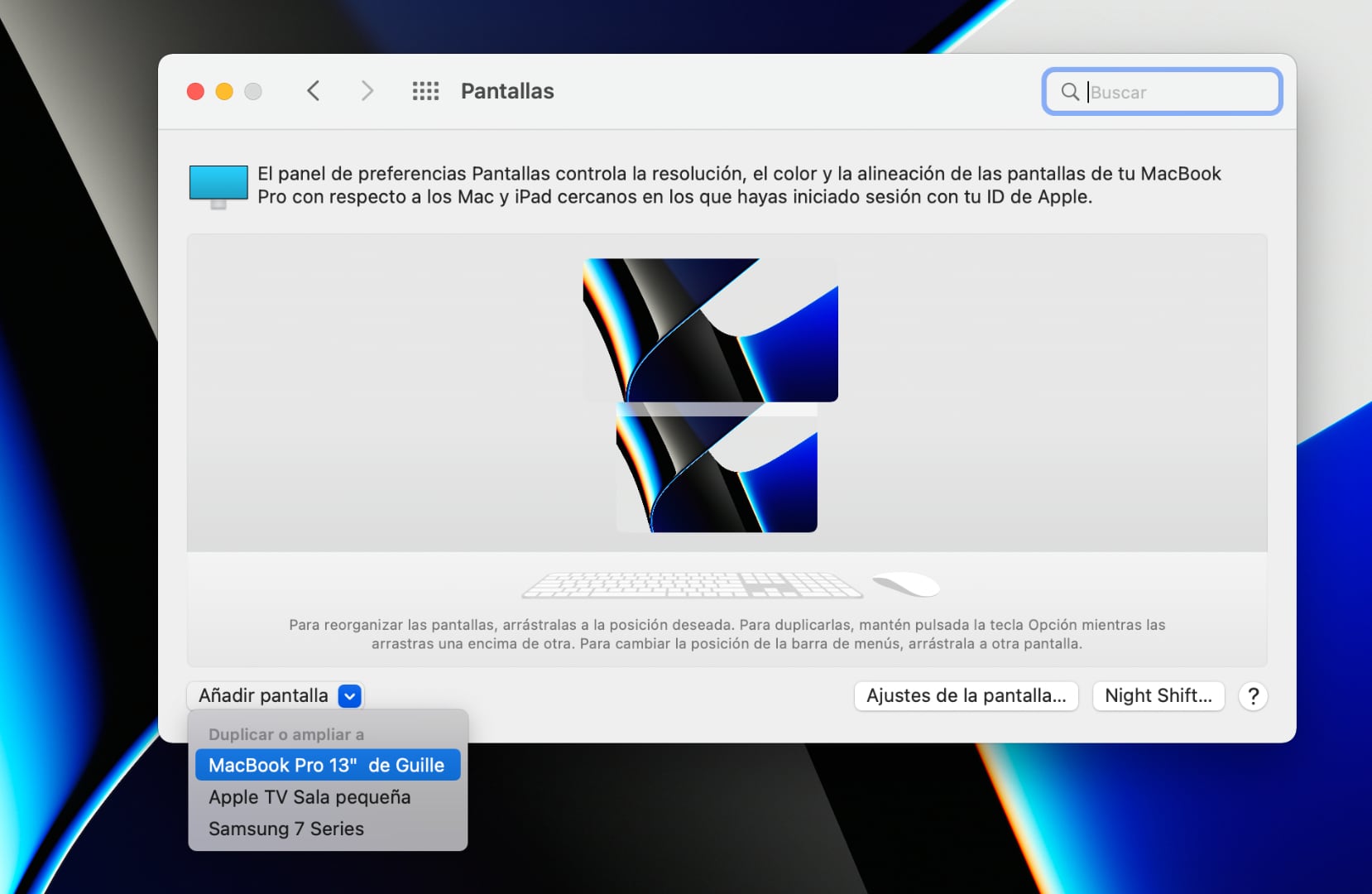 Screen sharing with another Mac
By default, it will have duplicated the Mac's screen. This would be very useful if you want to share your screen with another Mac. In this case, we recommend you change it to use the other Mac as an external display.
Step 1 - Click on Display Settings
Step 2 - Select the AirPlay screen and under Use As click on Stop mirroring
Step 3 - Now choose the Use as: Extended display option
Step 4 - For the best display, change the resolution to Adjusted and lower the resolution to 1920 x 1080
Remember to have the screens aligned according to how you have them on your desktop. You can drag the squares that simulate the screens to depict your Macs' position, for example, one screen above and one screen below.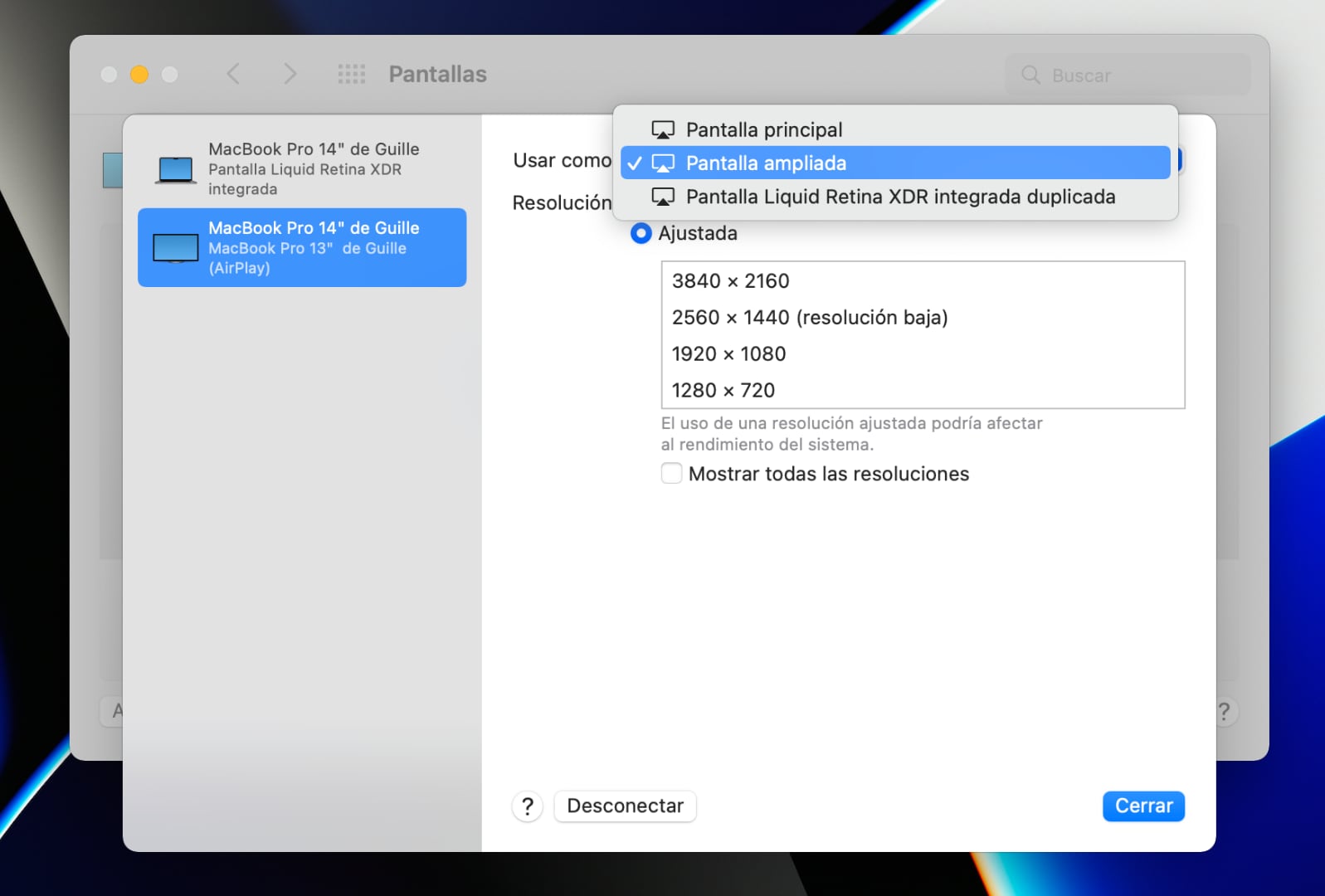 Done! Now you can work in complete comfort using your Mac as a second screen on another Mac. One of the most special features of macOS Monterey, the most advanced operating system in Mac history.
Also to learn more on the features of the MacOS Monterey, Read here.