The next Mac operating system, which will be available for download in September 2021, brings new features that will undoubtedly revolutionize the way we interact with the Mac. Let's take a look at what's new:
MacOS Monterey – Universal control
Its name says it all, the new macOS Monterey has a great new feature: Universal Control. Your Mac and iPad understand each other better than ever. You can use the mouse and keyboard of your iMac or the trackpad of a MacBook and work on your iPad – it's simply amazing! And if that's not enough, Universal Control works on more than two devices – we can't wait to try it out!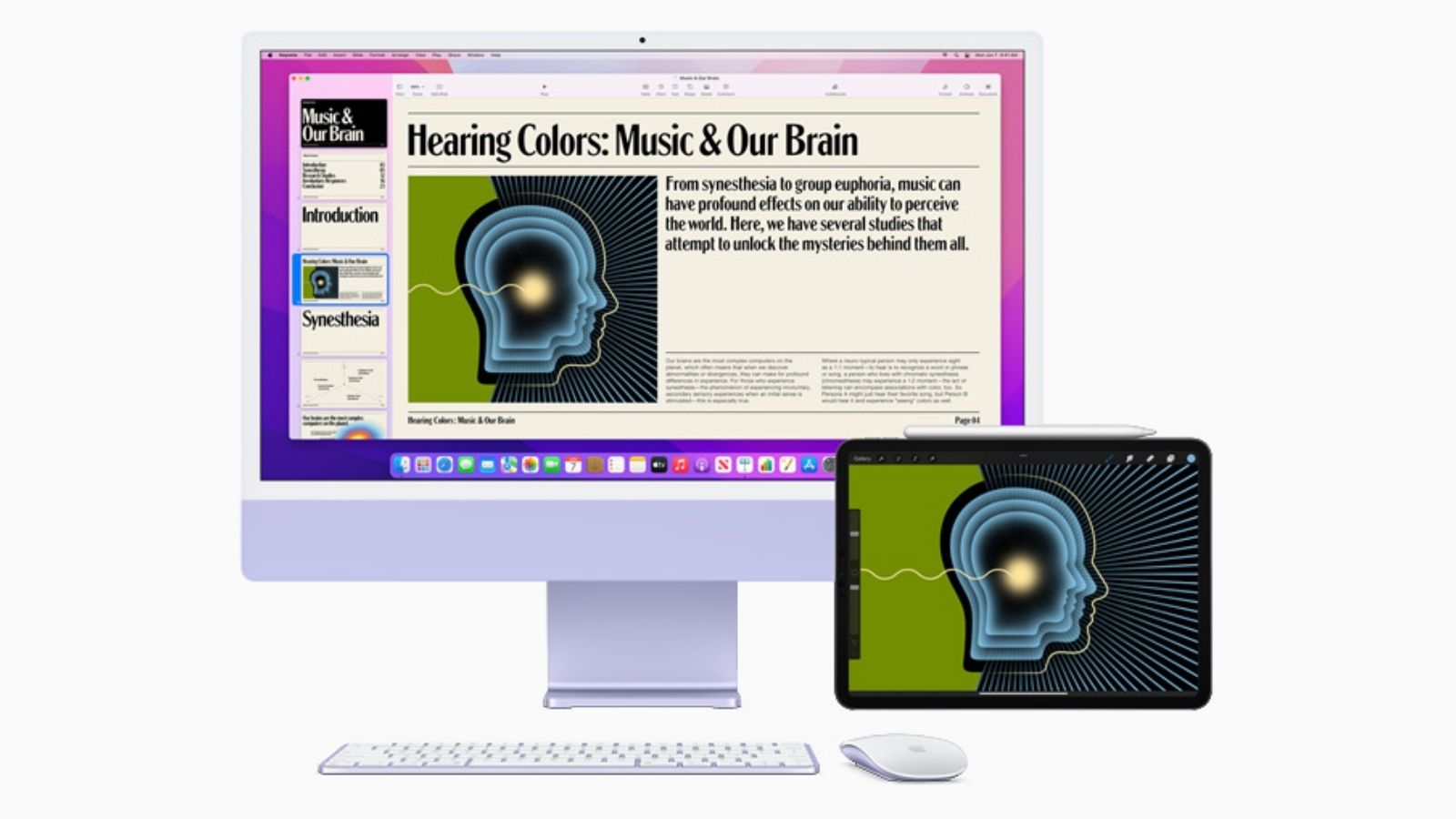 MacOS Monterey – AirPlay for Mac
With AirPlay for Mac, you can play, present and share almost anything – from the latest movies and games to photos and slide-shows of your holiday snaps – all right from your iPhone or iPad to your Mac screen with a simple tap.
We already know you love your Mac's speaker, so this feature is going to blow your mind. With macOS Monterey, AirPlay can be used as a speaker, so users can play music or podcasts on their Mac, or use their Mac as a secondary speaker for multi-room audio.
MacOS Monterey – Shortcuts
So your Mac can keep up with you, it automatically adapts to you. With the new shortcuts in macOS Monterey, you can automate more tasks than ever, and make the most of your time. The idea is that you focus on what's important, and your most common tasks and clicks can be completed in a couple of clicks or can even be automated. You'll be more productive than ever.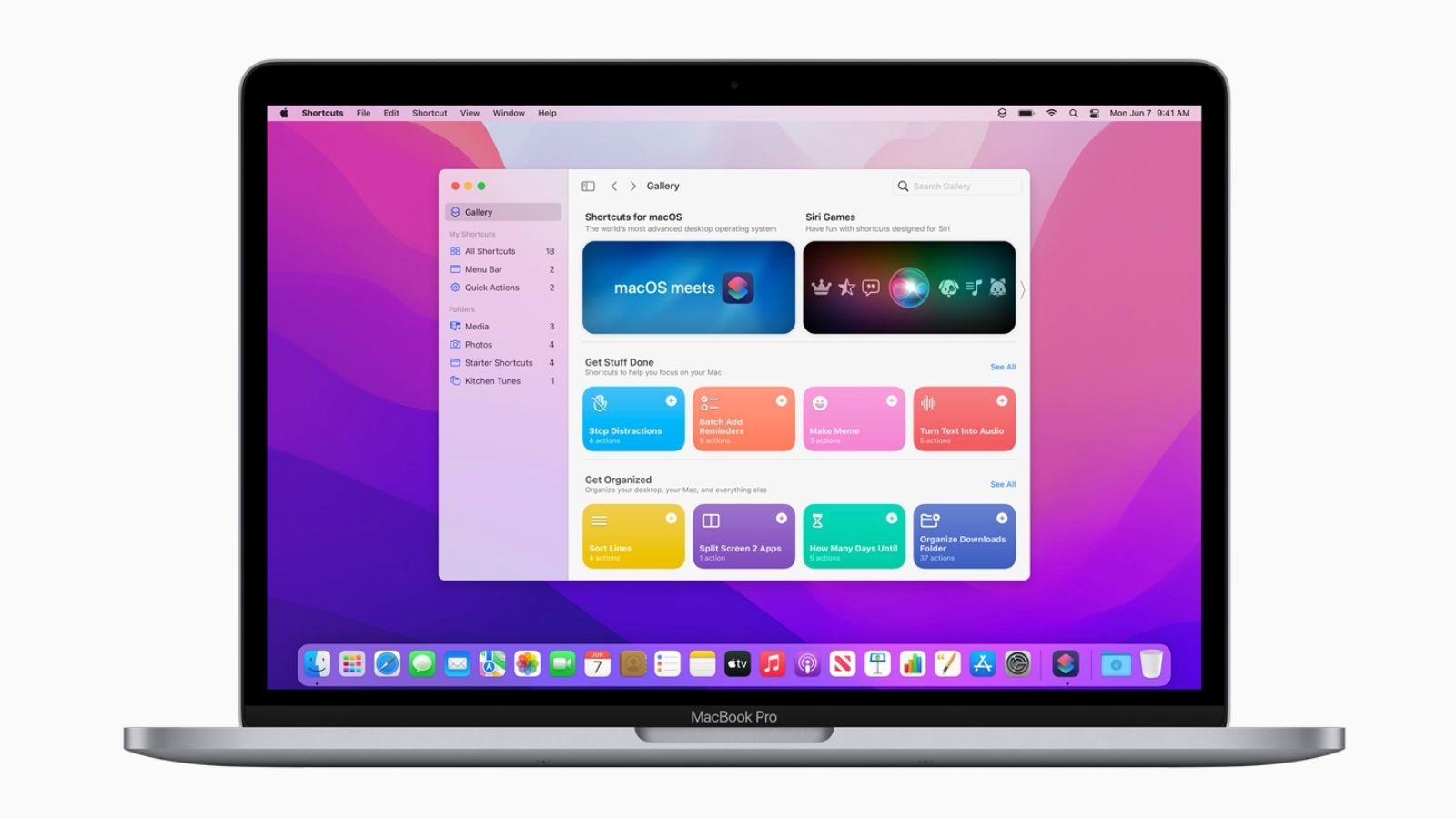 MacOS Monterey – Shareplay
As one of the new features presented at the last Apple conference, the new Shareplay feature is already present in other operating systems such as iOS 15 and iPadOS 15. The idea is that even under the current circumstances, we can be close to our friends and family, even when making video calls. With the new MacOS Monterey, we have a new FaceTime feature, which will allow us to share the experiences we used to have with our family and friends. Shared with You makes it easy to discover and enjoy content shared with one or more people via Messages directly in Photos, Safari, Apple Podcasts, Apple News and the Apple TVapp.
MacOS Safari
Already the world's fastest browser, Safari on macOS Monterey will reinvent the browsing experience with its new tabbed design that allows users to see more of the page as they scroll. In other words, a new tab bar will take the color of the web page and combines the tabs, the toolbar and the search field into one compact design – hard to imagine, isn't it?
Tab groups offer a new way to easily save and manage tabs, ideal for planning trips, shopping or storing the tabs you visit every day. Tab groups also sync with your Mac, iPhone and iPad, so you can continue your project from anywhere and easily share tabs with co-workers, for example.
We can't wait to try out the new macOS Monterey! It will undoubtedly make our day-to-day life with the Mac smoother, and will work even better with the other Apple devices. Not long to go before we can try it out!