We finally know the new features that the iPadOS will have. This update to the iPad operating systems was highly anticipated, especially because of the arrival of the M1 Chip in the iPad Pro. Ready? We'll tell you all about it.
NewWidgets in iPadOS 15
You may be familiar with them from the iPhone, but widgets have come to the iPad and they're here to stay – and they've been improved!
Widgets allow you to pin Apps or information to your iPad desktop. If you've used iPadOS before, they were available in the side menu. Now, with iPadOS 15, you can place them wherever you want. Thanks to the new version of the iPadOS they now look more like iPhone widgets than ever.
Widgets of different sizes, widgets for multiple Apps... you will get so much more out of your iPad. Do you like to play games? Create a unique desktop with widgets of your favorite game Apps. Or if you love editing photos and videos, arrange them according to your tastes.
Multitasking in iPadOS 15
Another change that will make you much more productive with your iPad is multitasking. In iPadOS 15 there is a new control located at the top of the iPad to select a split screen or have one window overlap the others. Previously this could be done with a combination of gestures on the screen. Now you simply press a button.
Notes App, Translation App and Safari App on iPadOS 15
The Notes application has also been improved, of course! Mention a person in the note by typing "@" and their name. This way you will all have the information available instantly. It's a good trick to make sure you don't forget to send your boss the report for that very important meeting.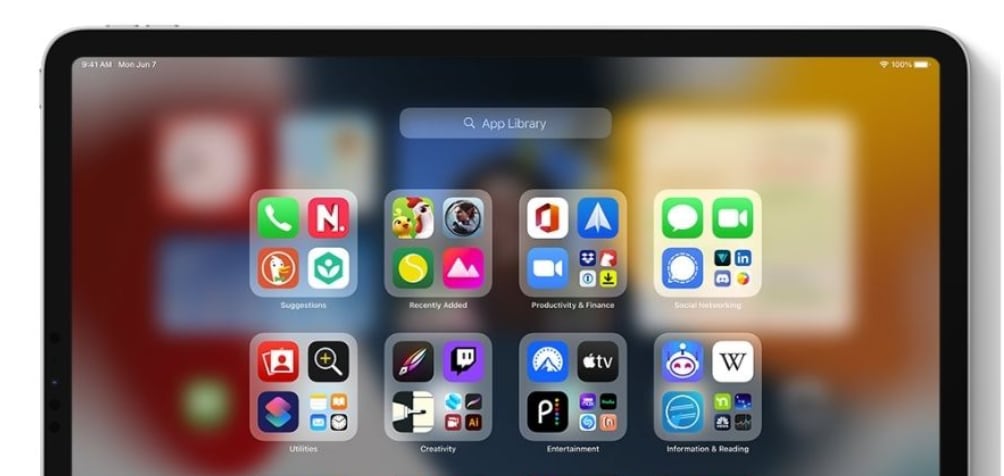 Quick Note
Where are you on your iPad? Wherever you are, you'll want to access the Notes app to jot down that idea that suddenly came to you, or that address you need to go to. With Quick Note you'll get there quickly: just swipe up from the bottom right corner.
Translation App
Imagine an automatic translation of the conversation you are having in real time, with the translation App and iPadOS 15 it is possible. The translation App detects that someone is speaking, and automatically translates what is being said in another language.
Getting the text from an image? That's also possible. Select the text from an app or select the text from an image and paste it into the translation App. It's that simple!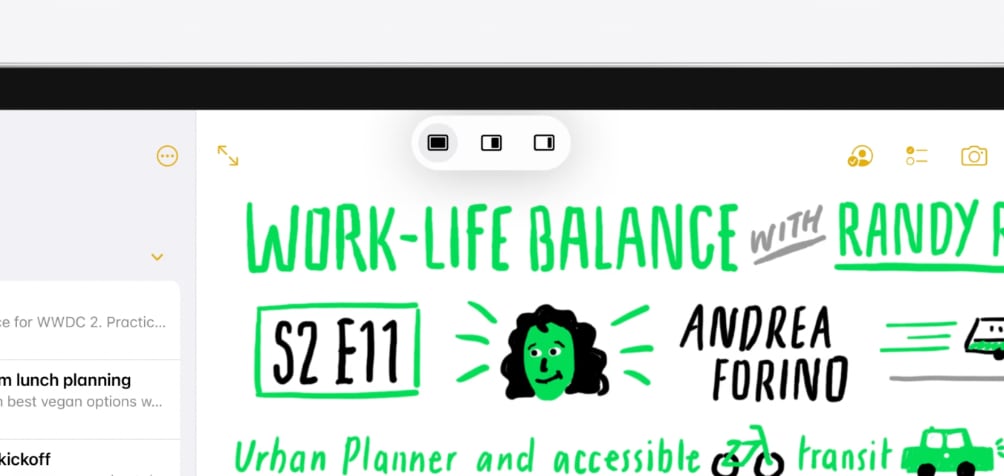 Improvements in Safari
Improvements to Safari – such as tab groups or extensions – have also come over from macOS, and are coming to both iPadOS 15 and iOS 15.
Other new features in iPadOS 15
These improvements are in addition to those introduced in iOS 15 that we shared with you here. Focus modes, new FaceTime features, SharePlay, better Spotlight photo search, and grouping of notifications are just a few of these improvements.
We know, the only question you have now is: do I trade in my Mac for a new iPad? The answer is obviously, yes.