Introducing the new iPhone 13 y and iPhone 13 mini
Let's start with the most popular iPhone range. The iPhone 13 mini> and iPhone 13 have major advances in design, camera, display, and battery. Below are the new features that the iPhone 13 and iPhone 13 mini have.
OLED screen: Available in two sizes, 6.1" and 5.4". Brightness is 28% outdoors.
Face ID: The Face ID is 20% smaller while still providing the same level of protection and security.
Water resistance: up to a depth of six meters and front glass reinforced with Ceramic Shield.
Five new colors: Pink, Blue, Midnight, Star White and Product(RED).
Dual camera system: The main sensor captures 47% more light and its stabilizer is integrated into the sensor itself. The ultra wide-angle camera has a new sensor which captures more detail in the dark areas of the photos and generates less noise when recording video.
Cinema mode: The iPhone records videos of people, pets and objects with a blur effect between them. In addition, the shift between different subjects is automatic. The focus can be changed during and after recording, something unique that no other camera in the world allows you to do.
Battery: The iPhone 13 increases its battery life by 2.5 hours and the iPhone 13 mini by 1.5 hours.
A15 chip with six cores: two high-power and four high-efficiency cores. It is the fastest processor of all smartphones.
Storage capacity: The iPhone 13 and iPhone 13 mini come in 128GB, 256GB and 512GB capacities.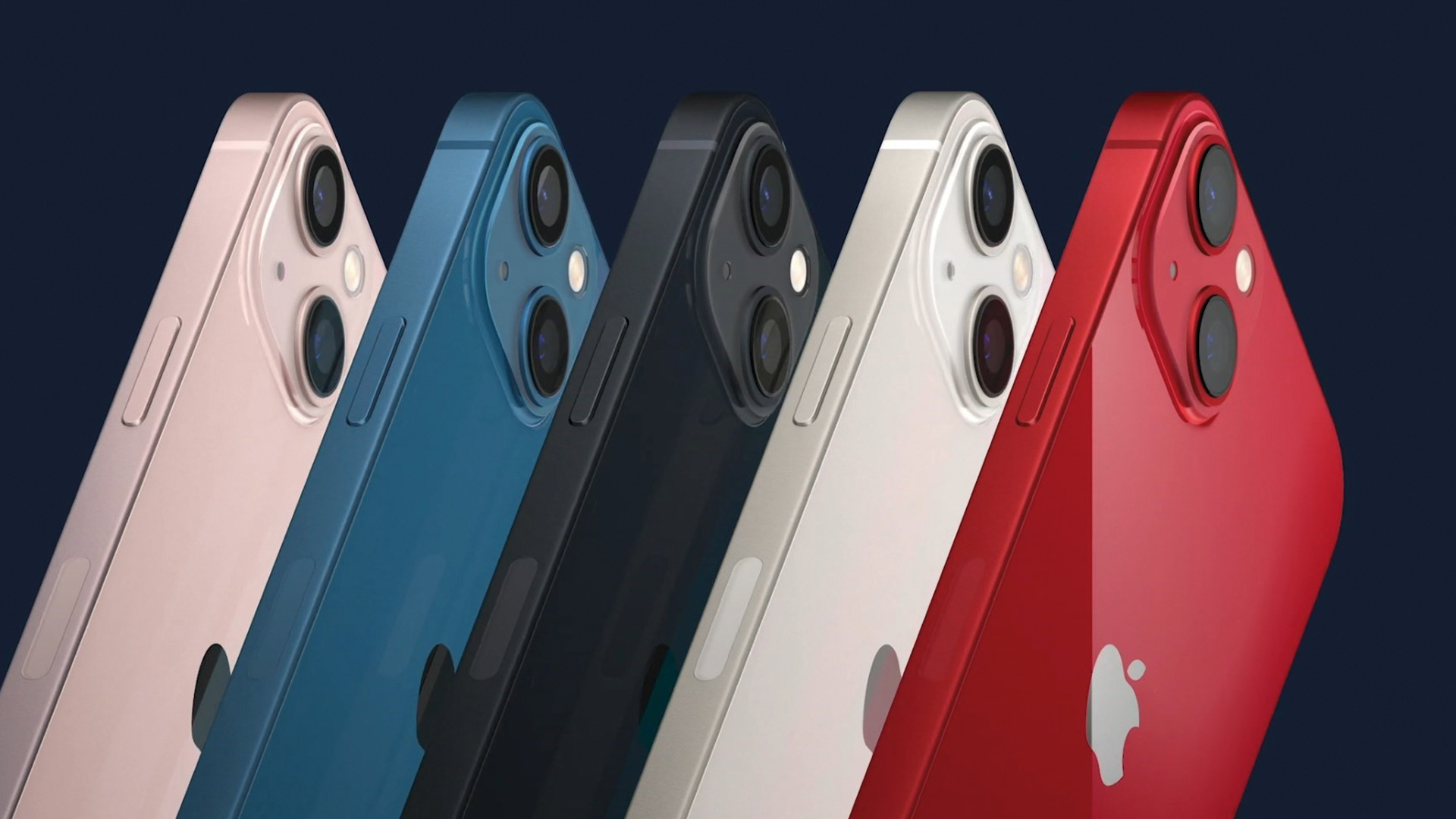 New iPhone 13 Pro and iPhone 13 Pro Max
The iPhone 13 Pro and iPhone 13 Pro Max incorporate all the new features the iPhone 13 and iPhone 13 mini come with and take the iPhone experience even further with exclusive features. Here's everything that's unique to the iPhone 13 Pro and iPhone 13 Pro Max:
ProMotion Display: The iPhone 13 Pro and iPhone 13 Pro Max display has a high refresh rate. It's twice as fast and you'll move across it in a super light and smooth way. This is noticeable in animations, scrolling, and games. You've never seen or felt anything like it on an iPhone before. The screen sizes are 6.1" for the iPhone 13 Pro and 6.7" for the iPhone 13 Pro Max.
A15 Chip: The same chip as the iPhone 13 is in the iPhone 13 Pro and iPhone 13 Pro Max. However, there is one difference – its graphics GPU is composed of five cores, which means that it can handle absolutely everything.
Completely redesigned ultra wide-angle camera: It captures 92% more light. Yes, you read that right. It also has autofocus which allows you to take macro photographs. You'll capture unique moments from viewing angles you couldn't have even imagined before.
Telephoto lens with x3 zoom: The optical zoom of the iPhone 13 Pro and iPhone 13 Pro Max goes up to x3. Now you can get closer to your subjects for photos worthy of a SLR camera.
The wide-angle, in other words, the main camera, has the largest sensor in the history of the iPhone. This opens up a whole new world of night photography. Also, during the day, details are greater and colors are more vibrant. In addition, the stabilizer is integrated into the sensor, so there is zero shake or vibration.
Night mode on all cameras: Night mode is now included on the telephoto lens. No matter which frame you choose, your photos will be bright and noise-free
Photo Styles: Unlike with traditional filters, sky colors and skin tones are not altered by Photo Styles. Choose a preset option from Bright, Vivid Contrast, Warm or Cool, and modify it until you find the photo style and color you are looking for.
Four colors available: The iPhone 13 Pro and iPhone 13 Pro Max are available in traditional Graphite, Silver, Gold and the new Alpine Blue.
Battery life: The iPhone 13 Pro increases its battery life by 1.5 hours and the Pro Max model by 2.5 hours.
Storage: Both models are available in 128GB, 256GB, 512GB and the new 1TB capacity.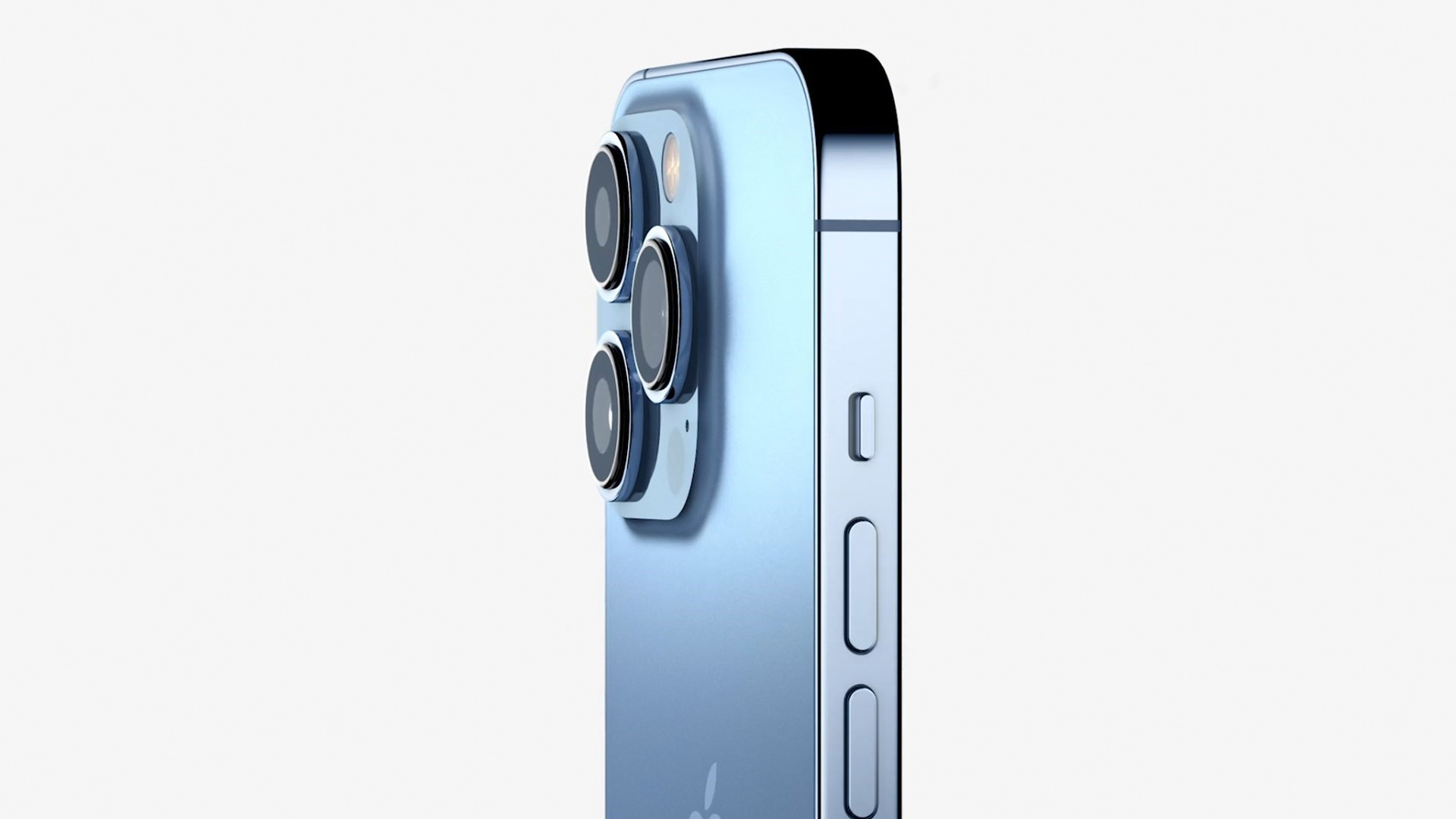 New Apple Watch Series 7
Apple Watch Series 7 arrives to keep you connected to your health and the world around you. Here's what's new with Apple Watch Series 7:
New design with softer rounded corners: The light is reflected on the edges and creates a subtle effect that eliminates the visual border between the case and the screen.
Larger screen in the same space: With 40% less border and almost 20% more display area, it's a change that stands out right off the bat.
The toughest Apple Watch ever: The Apple Watch Series 7 has the toughest front glass ever created and its water resistance is still leading in the industry, reaching depths of up to 50 meters.
Faster charging: Apple Watch Series 7 charges 33% faster, reaching 80% in just 45 minutes.
New dials that make the most of its larger screen.
Five new colors: Green, Blue, Product(RED), Midnight and Star White.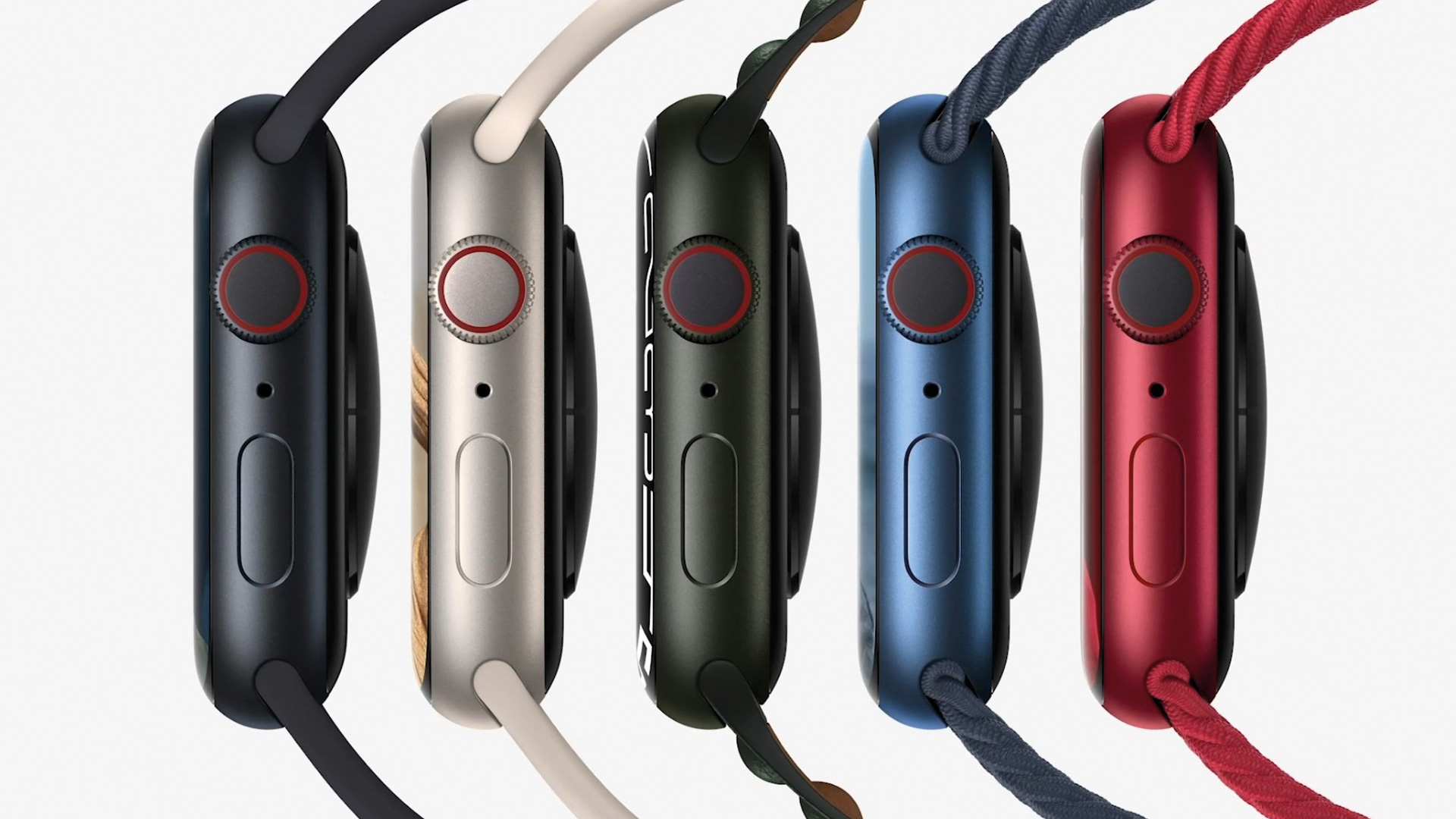 New iPad mini
The iPad mini has had the biggest makeover in its history. New colors, all-new design, ultra-powerful processor – here's everything that's changed!
8.3" screen: with professional-level color reproduction, and anti-glare film. You will see all colors more vividly and the texts will be sharper than ever.
A15 chip: iPad mini has Apple's newest processor. Power for everything you can think of and more.
Compatible with Apple Pencil 2.
Touch ID on the lock button – unlock, shop and enter passwords with the touch of your finger.
Four colors within the mini range: Space Gray, Pink, Purple and Star White.
5G and USB-C connection.
12 megapixel rear camera with flash.
Ultra wide-angle front camera and centered framing. The camera follows you wherever you move in video calls.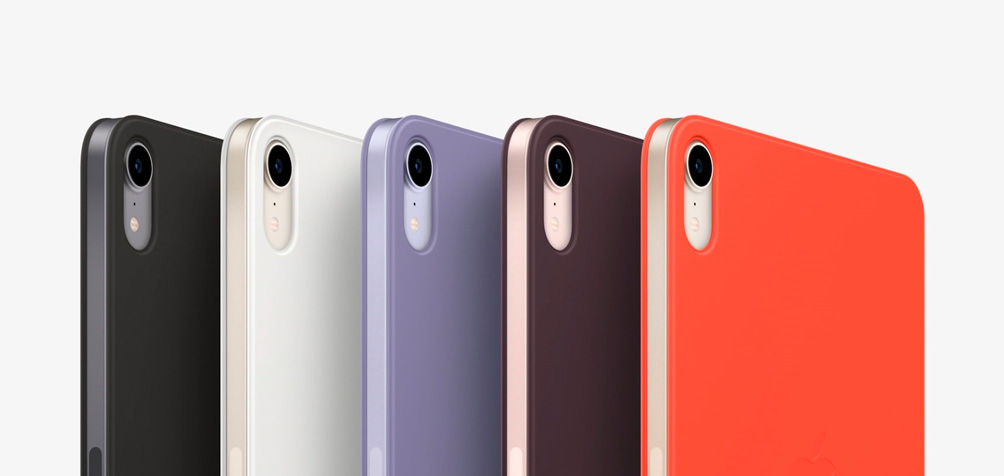 New 10.2" iPad
The new iPad 10.2 inches is here and it incorporates Apple's A13 chip. It also adds a new 12-megapixel ultra-wide-angle front-facing camera. Like the new iPad mini, it has centered framing. This means the camera follows you during a video call so you're always the center of attention. Add to all this the most beloved features of this iPad: a 10.2" display, Apple Pencil 1, Smart Keyboard. A whole iPad to study, work, and most of all, enjoy.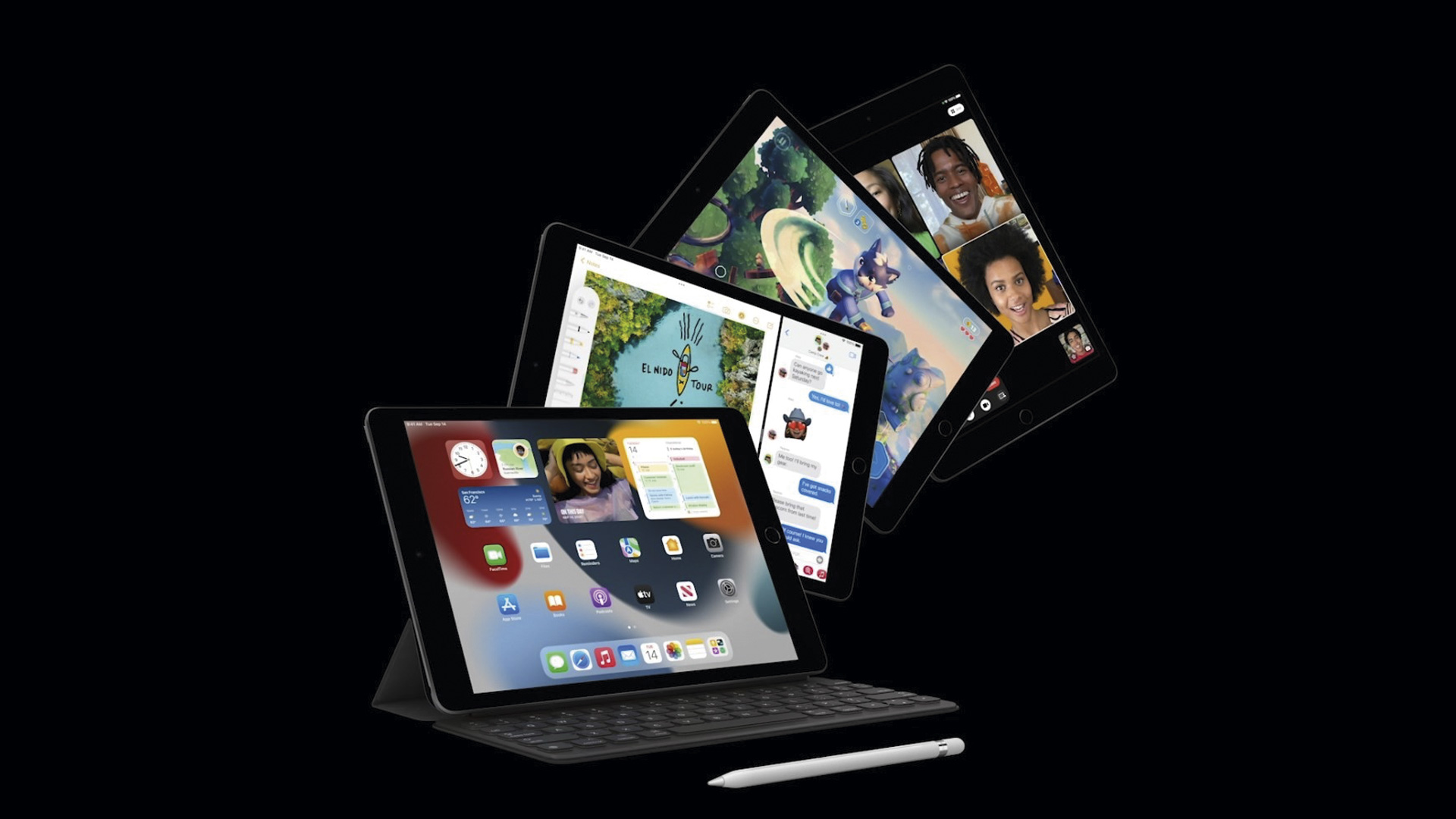 Dizzying cameras, long battery life, complete redesigns, colors to fall in love with... the new Apple devices are already among us. Which feature did you like the most? Which color are you going to choose?