How to hide iPhone Apps?
On your iPhone, you have Apps for all sorts of things. Productivity, Social networking, Work. Is there an App you want to hide? Hiding apps on iPhone can be done in different ways, from not appearing in the search engine to removing them from the home screen. There are different tricks that we are going to detail below.
Hiding iPhone Apps in the Finder
The first thing we will do to hide an App from the iPhone is to disable the search engine from finding it. In this way, it will not appear proactively in the menus. This is how to hide the Apps! Are you familiar with the Suggestions section, Recently Opened?
Step 1 - Go to Settings and scroll to the bottom. Here you will find the App you want to hide from the iPhone.
Step 2 - Go to Siri and Search.
Step 3 - Disable all options to hide the iPhone App.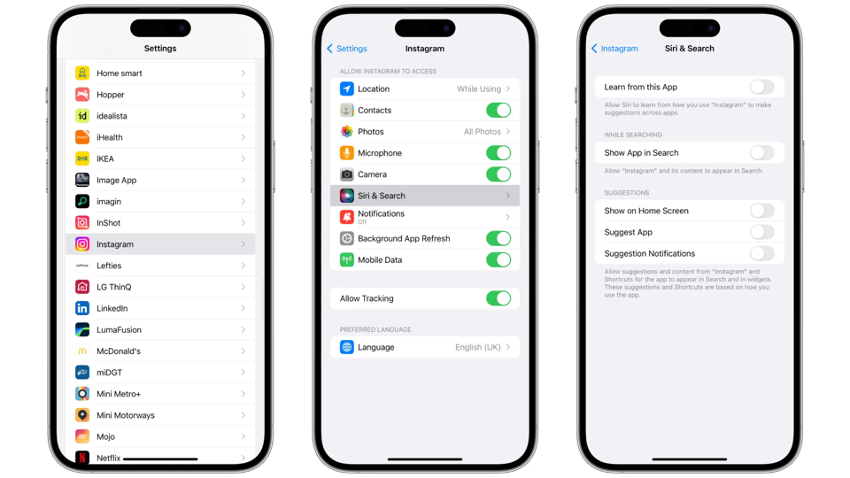 How to Hide iPhone Apps on the Home Screen
Now we come to the most important section regarding hiding an iPhone App. Removing the app from the iPhone's home screen!
Step 1 - Press and hold the application icon.
Step 2 - Choose the Delete App option.
Step 3 - Click on remove from home screen.
This way, the App will remain installed and hidden simultaneously. You will only find it in the Apps library, which you can access by swiping from right to left on the home screen. This is the only place where your hidden App will appear.
If it appears under Newly Added Apps, our trick is to install new apps, whether a game or a music application, to take that place. Anything to disguise that App you want to hide from the iPhone.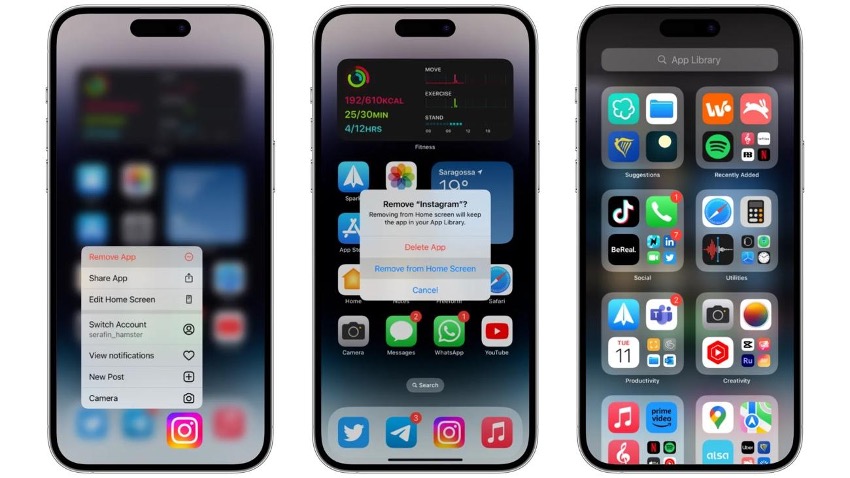 How to Hide iPhone Apps in notifications
Now that you have hidden the iPhone App from the home screen and system browsers, can you imagine an unwanted notification arriving? Turning off notifications from an iPhone App is very easy.
Just go to Settings > Notifications and select the App you want to hide.

We hope we have helped you to hide an App on your iPhone, and we suggest many more tricks for your iPhone in our iSTYLE Blogs section. Discover new tricks and tips from the world of Apple!