The integration between iPads and Macs can go even further with the Universal Control feature. Control your iPad from your Mac and use it as an external display!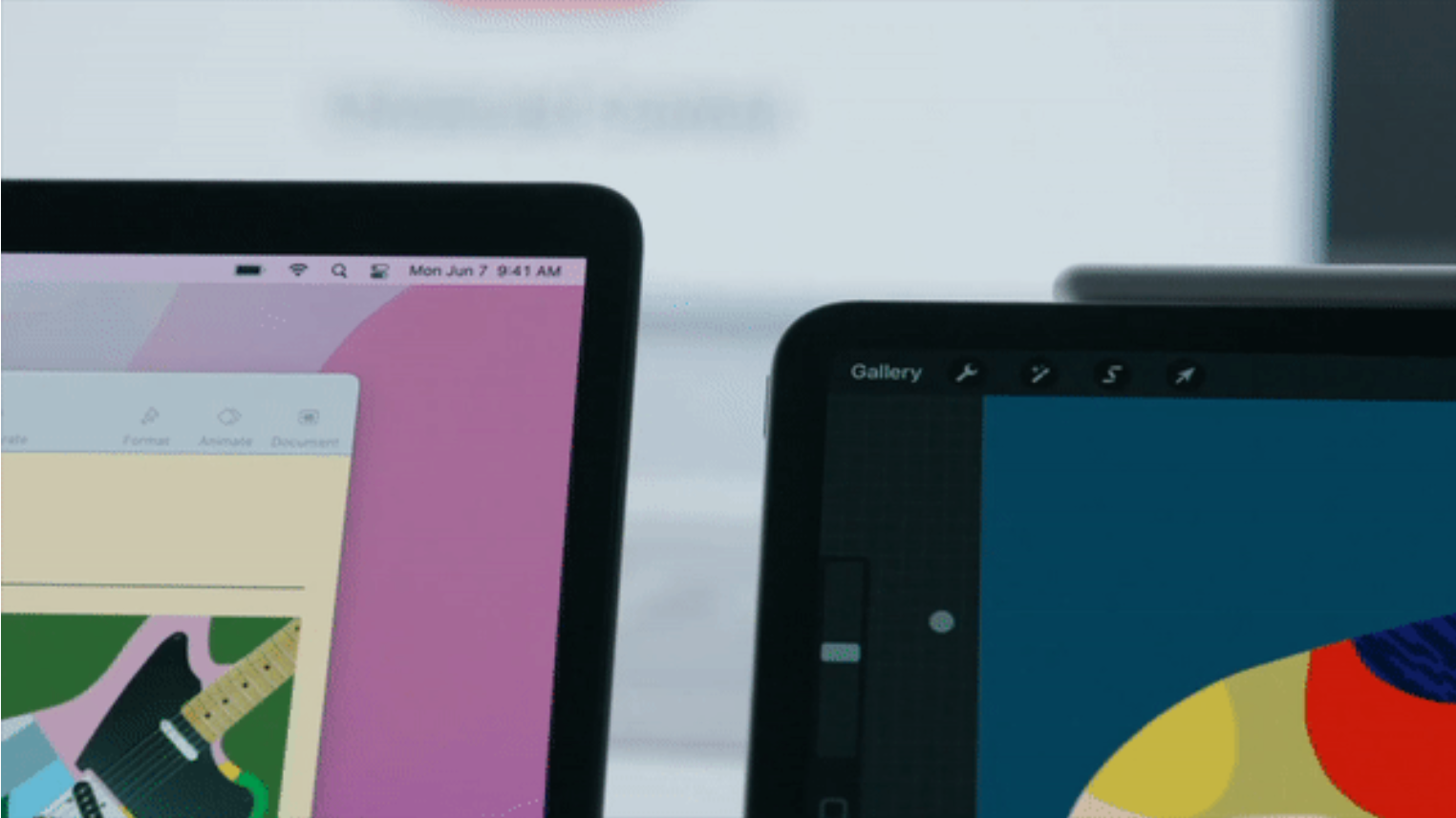 How to control your iPad from your Mac
Step 1: Update your iPad and Mac
The first thing you need to do is update your iPad and Mac to the latest version of the operating system.
Step 2: Ensuring if you have Universal Control Compatibility
You need to have access to Universal Control so you can control your iPad from your Mac. Controlling your iPad from your Mac and using Universal Control requires a strong, stable connection between the iPad and the Mac. The equipment compatible with Universal Control is as follows:
You can find your iPad's generation in Settings > General > Information. For the Mac, go to the Apple menu at the top left > About this Mac.
Step 3: Ensure that your device is connected to the Same Wi-Fi network and Apple ID
This is the easiest part! Just have your iPad and Mac on the same Wi-Fi network and logged in with the same Apple ID. To check if you have the same email address as your Apple ID, go to System Preferences > Apple ID on your Mac. On the iPad, go to Settings > Your Name.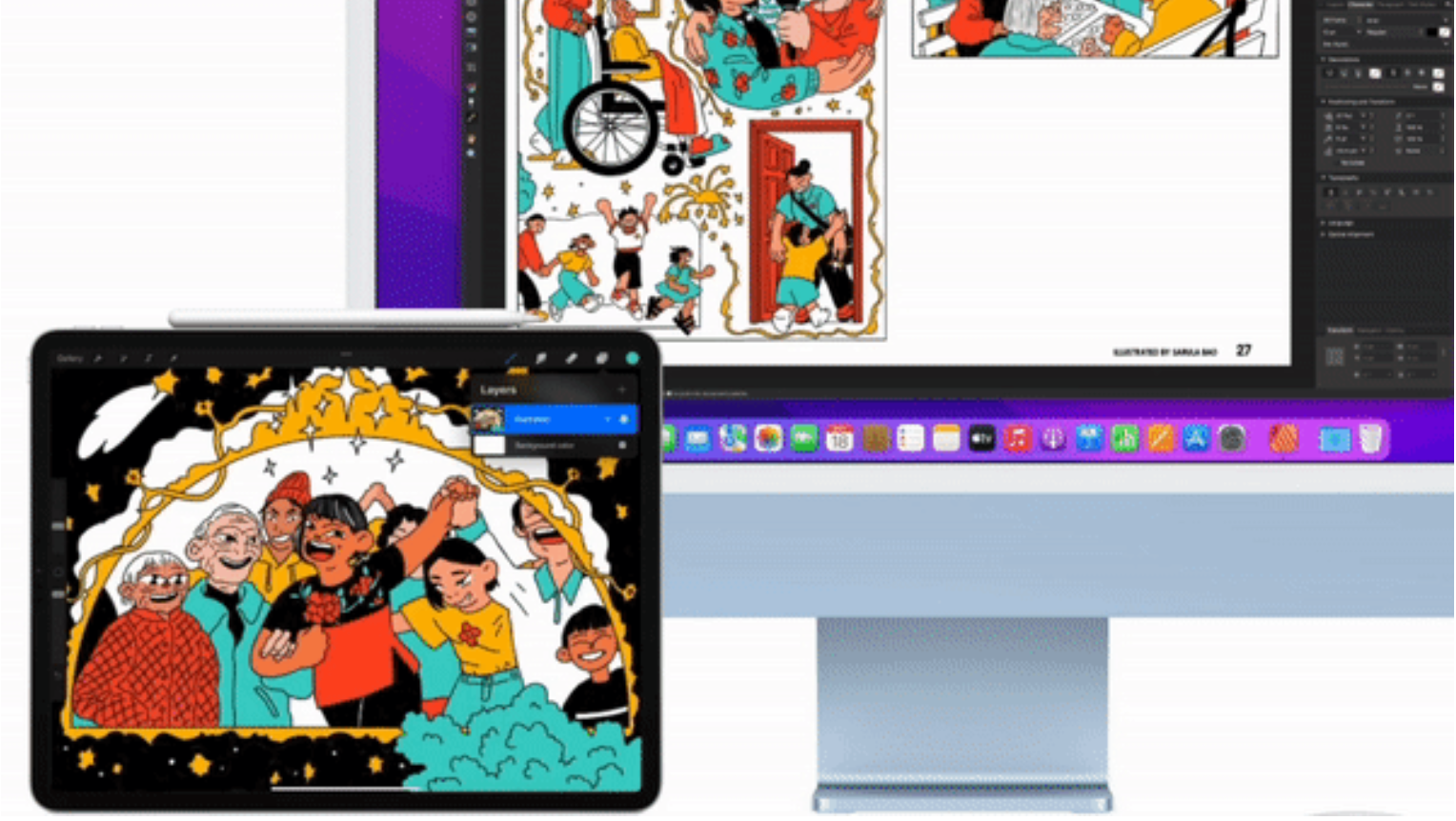 Step 4: Enabling Universal Control to control an iPad from your Mac.
You probably already have all of the above done, maybe you just need to update your iPad or Mac. Once you've done that, you just need to follow these steps. It's super easy!
How to enable Universal Control
Step 1 - On your Mac, go to System Preferences> Displays> Add screen
Step 2 - Select Link Keyboard and Mouse
Step 3 - Adjust the location of the iPad screen and you're done!
Now you can swipe back and forth, open iPad Apps, type with the Mac keyboard on the iPad, and drag files between them.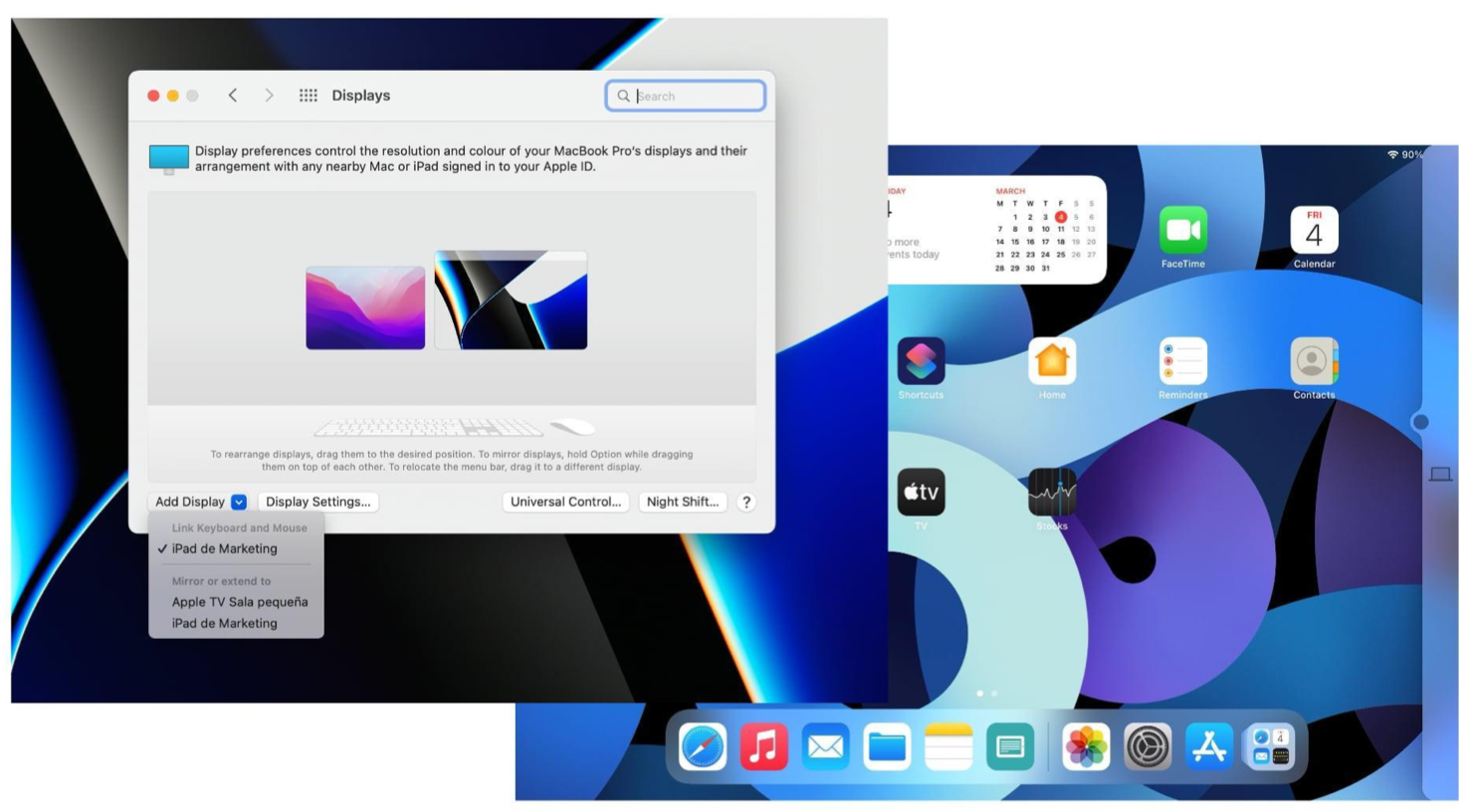 Universal Control is one of the most revolutionary features we have seen recently. It's crazy being able to control your iPad from your Mac. Yet another feature in the Apple ecosystem!
iSTYLE is currently giving exclusive iSTYLE Money Rewards which is a set of exclusive vouchers that we give away during specific campaigns. Customers can redeem these in iSTYLE stores on their favourite Apple products like Macbooks, iPads, Watches, and Accessories. Register for iSTYLE Money Rewards, here.