The spatial audio that AirPods achieve means that sound comes from everywhere. From above, from behind, from one side, from the other. It's as if you're not listening to music through headphones but have speakers spread around the room. It leaves you speechless!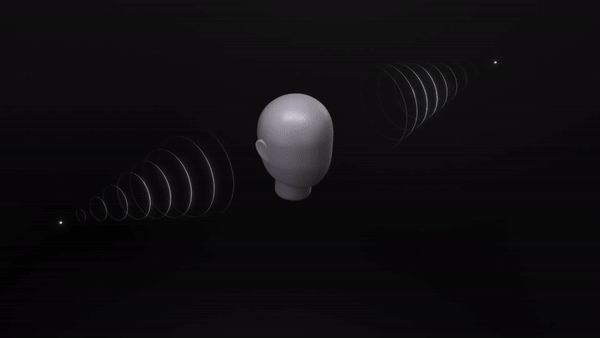 What is Spatial Audio with Head tracking?
Now that you know what AirPods Spatial Audio is, there's one more level that will blow your mind. You can activate spatial audio with head tracking for an even more realistic experience.
If you hold the iPad in front of you and turn your head to the right, the audio will go to the right AirPod. If you raise it upwards, it will stay at the bottom. In other words, as if you were listening with speakers instead of with the AirPods.
How do I turn AirPods spatial audio on or off?
The best thing is that AirPods' spatial audio is automatically activated when it detects compatible content. Just put them on and enjoy! You can still enable or disable spatial audio in the following way:
Step 1 - Put on your AirPods
Step 2 - Go to your iPhone > Control Centre
Step 3 - Press and hold the volume level for a few moments
Step 4 - Choose whether you want spatial audio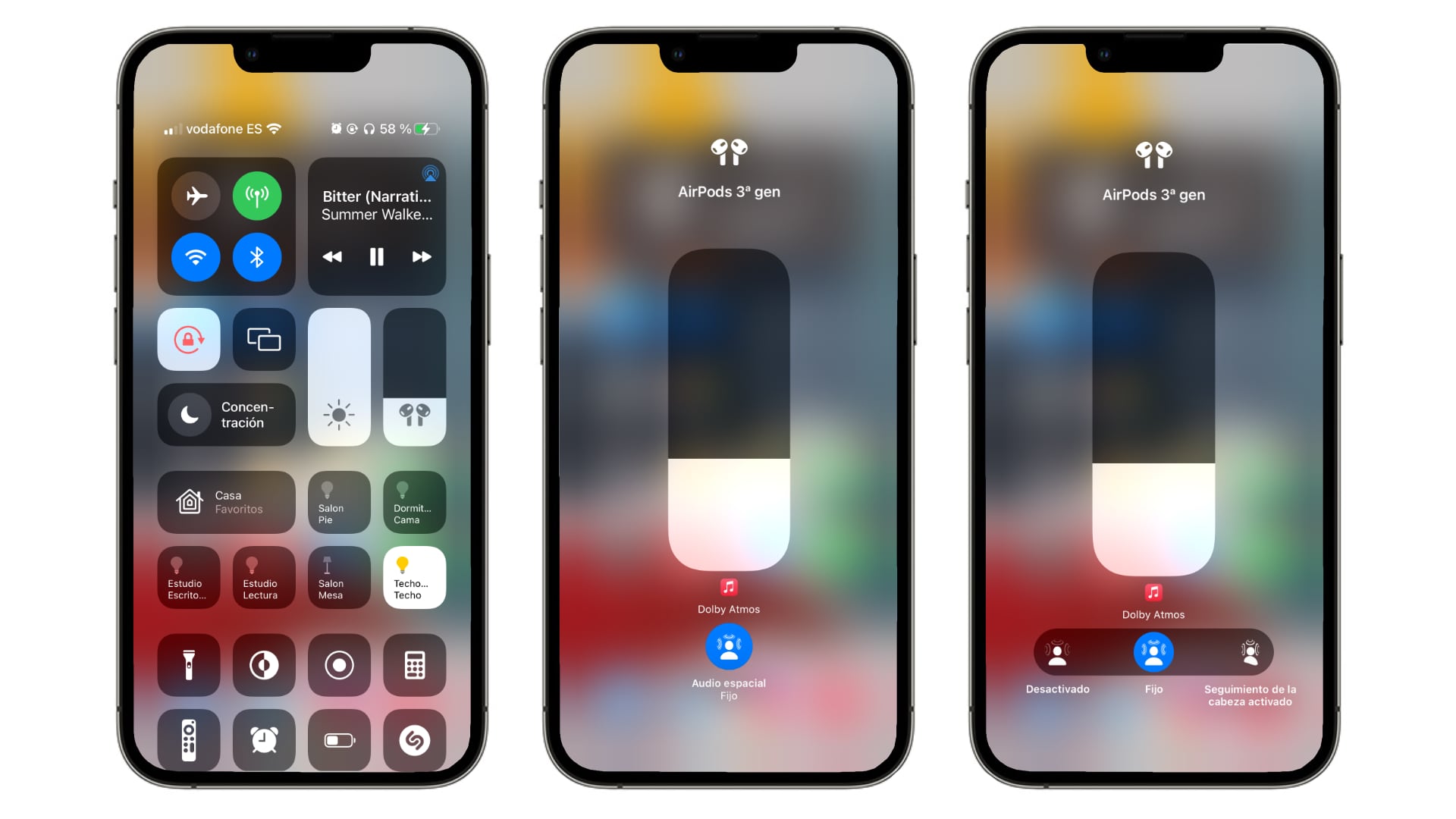 What apps does AirPods Spatial Audio work with?
AirPods Spatial Audio works when you play music on Apple Music and watch movies and TV shows on Apple TV+. What about apps like Spotify or Netflix? You can have spatial audio with them too! Although the iPhone does an excellent job of spatialising the audio. You have to activate it by following the same steps as above. Control Centre> Volume> Stereo Spatialise.
Which AirPods support spatial audio?
Spatial Audio is a revolutionary technology that requires the latest Airpod models, so spatial audio is supported by:
AirPods 3rd Generation
AirPods Pro
AirPods Max
2nd generation AirPods or the latest Beats models also have spatial audio, although they do not have head tracking or spatialise the audio of all songs. They will only play spatial audio in songs that have been specifically created with this technology. Whereas with AirPods 3rd gen, AirPods Pro or AirPods Max, all songs will play with spatial audio.