Apple Watch in Water - Tips, Resistance & Functionality
Find out everything you need to know about the functionality of the Apple Watch in Water. Learn how to take care of your Apple watch when it gets wet in the water. Read to know more at iSTYLE Apple UAE.
Can the Apple Watch get damaged when wet?
The Older Apple Watch can get damaged when wet. But if you have one of the following models, you can get your Apple Watch wet and take it into the pool or sea to record your exercise.
Apple Watch Series 4
Apple Watch Series 5
All these Apple Watch models are waterproof up to 50 meters. However, they should not be used for activities involving high-speed impacts with water or deep diving.
If you have a 1st generation Apple Watch or Apple Watch Series 1, you'll need to be careful as, although they are water and splash resistant, they are not recommended for immersion in water or the sea.
If you want to do a water workout, you can use the Apple Watch Series 2 or later – as long as your exercise in shallow water, such as swimming in the pool or the ocean.
Can I take a shower with my Apple Watch?
Yes, you can take a shower with the Apple Watch Series 2 and later, as these are waterproof Apple Watch models. Please note that it is recommended that you avoid contact with soaps, shampoos, conditioners, perfumes, or similar products, as they may affect your watch's hydraulic seals and acoustic membranes and, as a result, their functioning.
Tips for wearing your Apple Watch in water
We understand that even though you now know that your Apple Watch is waterproof and it can be submerged in an Apple Watch Series 2 or later, you'll still be worried about water getting inside of it one day – that's why we've put together a few tips for you.
When you wear your Apple Watch in water, lock it! This will keep water out of your Apple Watch. How? With water mode. You don't have to do anything – the Apple Watch will do this for you automatically when you start a swimming workout (for example).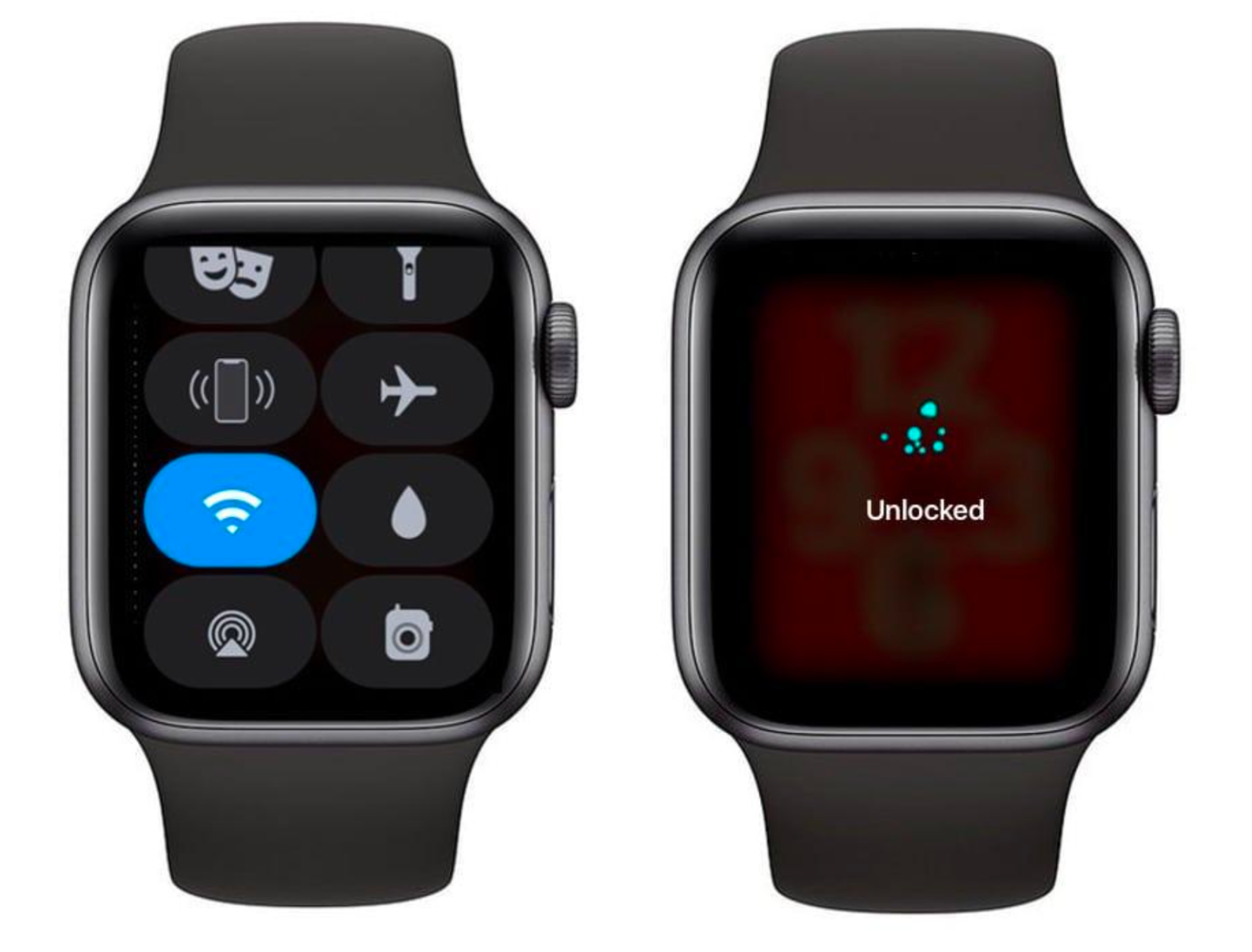 Once you've finished your workout, turn the Digital Crown to unlock the screen and wipe any remaining water off your Apple Watch. You may hear a sound and feel the water on your wrist, which is normal.
If you'd rather make sure that your Apple Watch is completely dry, you can do so manually: open Control Centre, press Water Lock and turn the Digital Crown to unlock the screen and remove any water that may remain in the speaker.
Two final and very important tips: Avoid salt water when cleaning your Apple Watch. If your watch has come into contact with any other liquid than freshwater, dry it with a lint-free cloth. And above all, enjoy your Apple Watch at any time.
If you are looking to purchase a new Apple Watch, Check out our Eid Offers, in which you can Save up to AED 1500 on a new Apple Watch.