If you buy a new iPad, you'll find three tools to help you, just like a free Office suite for iPad: Pages, Numbers, and Keynote.
These applications are standard with your iPad, so you don't have to install any software. Amazing! Do you want to know more about them and what they can do for you? Let us tell you about it!
Pages is a powerful word processor, so you can create documents with incredible results or take notes quickly. Choose a template, change the font, or add graphics for a surprise. Pages open up a whole world of possibilities!
What you can do with Pages: Office word for iPad free?
Design new templates
Mass mailing
Translate text instantly
Write reports on the fly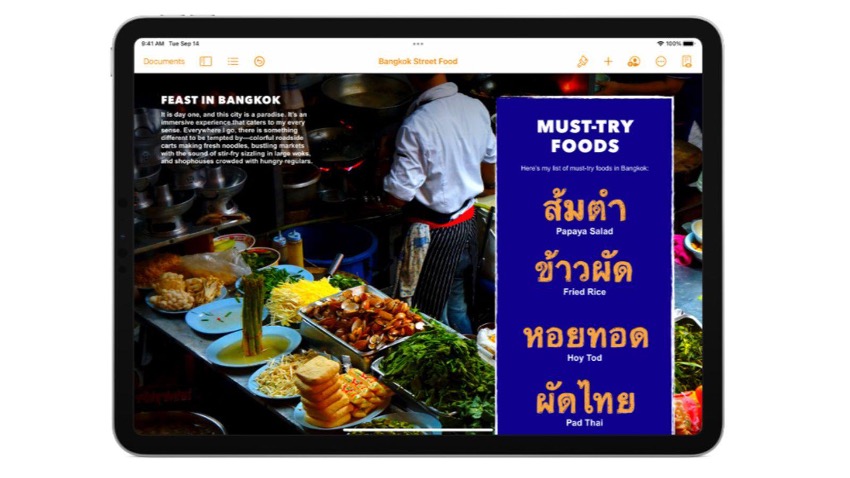 Free Office Excel for iPad: Numbers
With Numbers, you can create spreadsheets with images and tables to produce fantastic results. With the iPad, you can also use the Apple Pencil to add diagrams and illustrations in color.
If you have to make a presentation and want to surprise everyone, make radar, ring, bar, and column charts with precise figures and adjustable dimensions. The results are spectacular!
What you can do with Numbers: Free Office Excel for iPad?
Identifies trends with pivot tables
Redesign forms
Real-time changes
From handwritten text to typescript by magic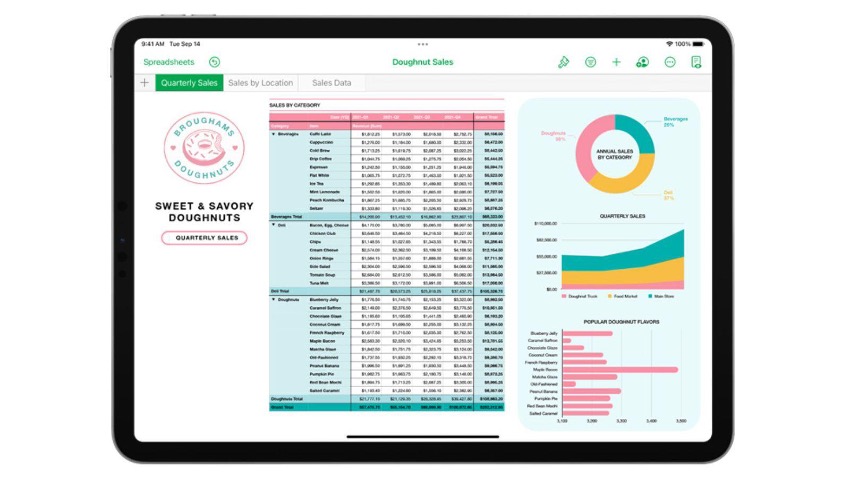 The free Office PowerPoint: Keynote
Time to present? With the Keynote app for iPad, you can give presentations on a whole new level, winning over whoever may be present. You can decorate your presentations with vivid colors or even animate titles. You can also add a live video feed with your iPad's built-in camera or share the screen when you want to show an App.
What can you do with Keynote: Free Office PowerPoint for iPad?
Control a multi-person presentation
Put together a presentation in seconds
Play videos without cuts
Moves objects with motion paths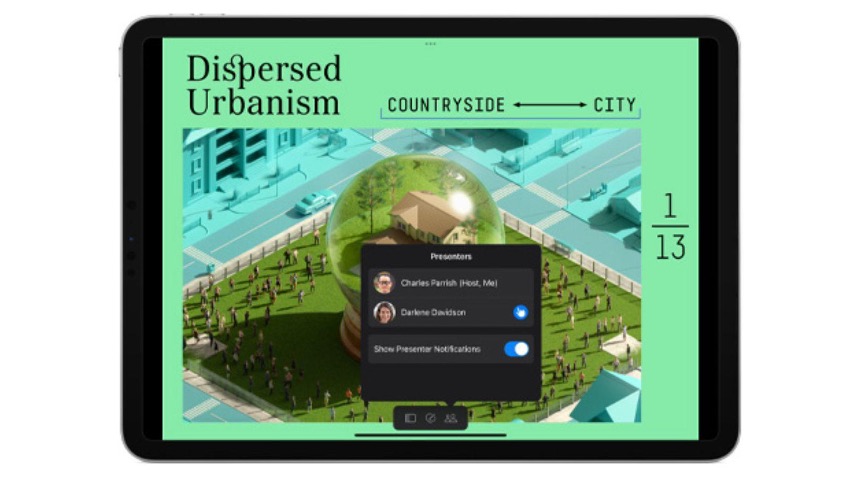 How to get Office for iPad student discounts?
At iSTYLE Apple UAE, you can enjoy educational discounts which will surely interest you. Get your new iPad or Mac with a student discount! We also often have special promotions with purchasing your iPad or Mac, where you get Office for iPad for free. So keep an eye on our website!
Check out our iSTYLE blogs to learn more about the world of Apple products & the other tricks and tips you need to know!
Also, remember that iSTYLE is an authorized Apple Reseller. Feel free to reach out at any of our iSTYLE Apple Outlets. We will be happy to assist you with any queries you may have.