iHealth - Clear Wireless Blood Pressure Monitor

You might also like: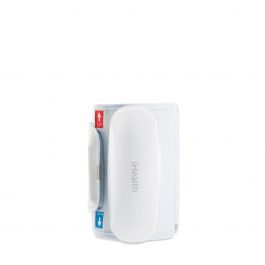 Details
The iHealth Clear arm blood pressure monitor measures blood pressure and pulse rate. It has been designed to be used by two people thanks to the two buttons on the housing which begin the measurement. The WiFi connection lets the blood pressure monitor connect automatically to the secure iHealth Cloud and the user can consult their measurements at any time on the iHealth MyVitals application. iHealth Clear is a...